Tony Fernandez Foundation partners with World Vision and MLB to meet the needs of children in the Dominican Republic
For more than 10 years, World Vision has supported children, youth and adolescents in the bateys of the southwest of the Dominican Republic. World Vision projects contribute to enhance children's life through the promotion of an ethos of dignity, justice, peace and hope, integrating families and communities to be part of these initiatives.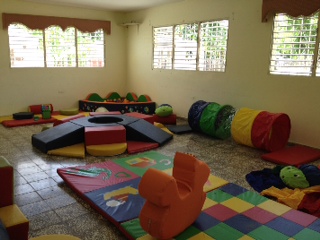 There are three key areas guiding our work: Transformational Development, Justice Promotion and Response to Emergencies, among which USAID have funded many projects related to water, sanitation and health, hygiene, HIV and AIDS, education and others.
Some of the experiences of WV Dominican Republic include: family education on issues of health and hygiene, prevention and treatment of HIV and AIDS, nutrition, water, sanitation, preschool education, school infrastructure, school supplies, training of teachers, creation of sports teams and provision of supplies.
Tony Fernandez Foundation will be strengthened through this experience due to the definition of its development approach. Its commitment with the children, adolescents and youth living in the bateys of the southwest will increase. The prestige and relationships built by its president, Mr. Tony Fernandez, guarantees the involvement of other Major League players to consolidate and expand this project, thus ensuring the sustainability of its interventions.
The Tony Fernandez Foundation gratefully thanks its supporters and donors for making this work possible.
What is it about?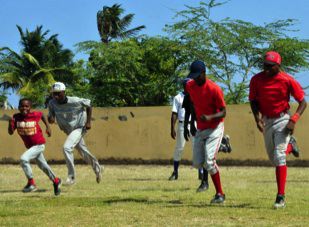 The initiative seeks to promote the holistic well-being of children and adolescents living in bateys, implementing educational initiatives, sanitation assistance and sports programs. It includes the creation and promotion of baseball teams, promotion of sanitation and hygiene within bateys and reinforcement of art and educational activities, already carried out by World Vision in the area in coordination with local leaders and schools. This will benefit more than 6,000 children at least in ten bateys located between Barahona and Bahoruco.
Educational Component:
This project increases the likelihood that children, adolescents and youth from bateys remain at school.
Health Component:
The implementation of this project improves the capacity of children, adolescents and youth, and their respective families, to be protected against diseases.
Development of Youth:
It increases the opportunities for the development of art, sports and culture in children, adolescents and youth living in bateys.
MAJOR LEAGUES CONTRACT YOUNG BASEBALL PLAYERS TRAINED IN A PROJECT SPONSORED BY WORLD VISION, USAID AND TONY FERNANDEZ FOUNDATION
Claudio M. Yan is a 17-year old young man, born and raised in Batey 4, Barahona, who will soon begin his training at the baseball camp of a well-known Major League baseball team, the New York Mets. Claudio's story almost had an early ending one night of October, 1998, when he was only 4 years old. As his trainer, Reynaldo Selenis, narrates, "we were out in the middle of Hurricane Georges. That night everybody was leaving their houses and their belongings, fleeing the waters that already covered the heads of all adult people in the area. While running away, I suddenly heard a voice crying for help from one my neighbors, who turned out to be the child's grandmother. When I approached to help her, she pointed downwards to the water, as she was grabbing her grandson within her legs, unable to move further. I took the child from under the water immediately, who then reacted throwing a huge spout of water in my face."  All, including Claudio, laughed as they listened to the story. "I was drowning indeed," he recalls.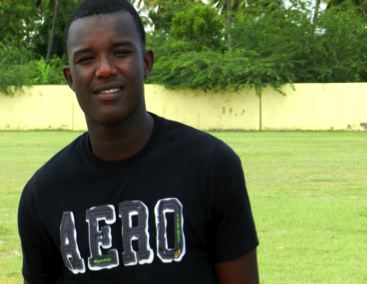 A couple of years later, Reynaldo, who worked as a baseball trainer of children and young people, noticed that Claudio had a good height and aptitude for this sport and told his grandmother to send him to play baseball. "My grandmother has always supported me because she sees that when people engage in sports, they stay out of trouble and vice." However, she would never imagine that her grandson will get to be "signed" in the Major Leagues.    
 Claudio had been sponsored by World Vision up until five years ago, but like most children and youth in the area, he keeps participating in the activities of the sponsorship program, because he still has two younger brothers enrolled in the program. Last year, World Vision International signed an agreement with Tony Fernandez Foundation, the Dominican Alliance with the Major League Baseball for Development (MLB-DDA) and the U.S. Agency for International Development (USAID) to invest US$250,000 in a project to develop education and sports in the bateys of the Southwest of the country.
The project seeks to promote the holistic wellbeing of children and adolescents in bateys, implementing educational initiatives, sanitation assistance programs and sports. This program includes the creation and promotion of baseball teams, promotion of sanitation and hygiene practices in bateys and reinforcement of activities for the development of art and education, the latter   being currently implemented by World Vision in coordination with local leaders and schools. This initiative will benefit more than 6,000 children in at least 10 bateys located between Barahona and Bahoruco.
Claudio is one of those children that have been positively impacted by this initiative.  Under Reynaldo's guidance, which has always being related to the work of World Vision in sports, has drawn the attention of Major League scouts and this summer, when the school year is over, he will enter the Mets camp in Boca Chica. "For me it is a joy and a relief to see the results of so much effort," says a smiling Reynaldo.
Meanwhile, Claudio feels happy, "a little nervous, but very happy and excited," says the young pitcher, who admires Pedro Martinez. "I am going to work hard and I want to get far so I can help my family; and I wish I could help my community too," concludes with a look full of hope.
Major Leagues sign young baseball players trained in a project supported by World Vision, USAID and Tony Fernandez Foundation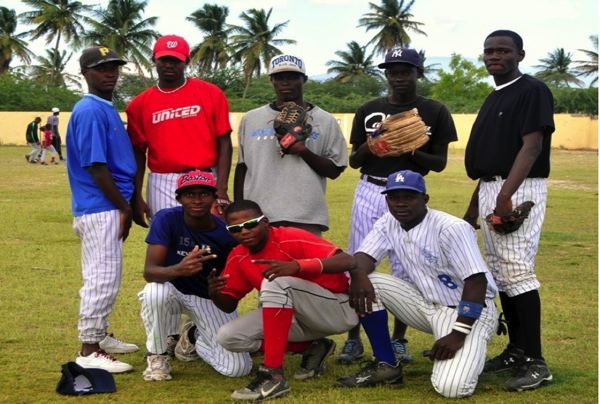 Luis, Humberto, Yunior, Tyson, Dionis, Eudomar, Rudy, Franklin
Claudio is not the only one in his group to be sent to a Major Leagues baseball camp.  Like him, there are more young people worth mentioning, such as Juan Fuente, Dionis Volquez and Eudomar Paredes. They were signed on March 4th and joined the camp on April 30th.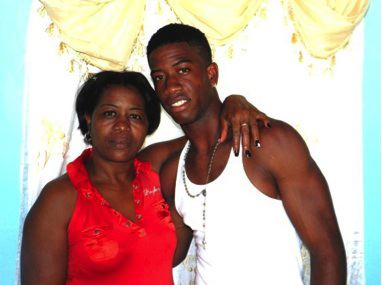 "Since I was 10 years old," says Juan, "I knew I wanted to be a baseball player.  I started as a shortstop and now I am a centerfielder. This is a dream come true. I remember the hardships we went through before this program came in. Many times we lacked uniforms and supplies, even transportation money to participate in the tournaments. I am very grateful."  
Julia, his mother, agrees: "It has been a pleasant surprise to see how these boys benefit with better training and food; sometimes even beds for many who slept on the floor. Above all, I am grateful for the support of people who really care about them and take them on the right direction.
This summer, Juan is entering the Cleveland Indian's training camp, in the municipality of Guerra.
"I should add that this child would not be born," recalls his mother. "I was in hospital for seven days and could not give birth. Doctors and people were already telling me to abort, that the child was dead; but I did not want to, and thank God my sister came and said no, "you do not know who this child will become in the future." That's why I say that mothers should never leave their children. I'm always there for them." These are just some examples of lives impacted by this valuable initiative. "This project has had a major impact, a very positive one. Before, scouts did not even bother to look at this area because they saw no potential. Now, Thank God, this project has been a boon to the area. The issue of education and the provision of supplies is something never seen before and makes the project have even more impact," says Reynaldo.       
RESULTS IN SPORTS AND RECREATION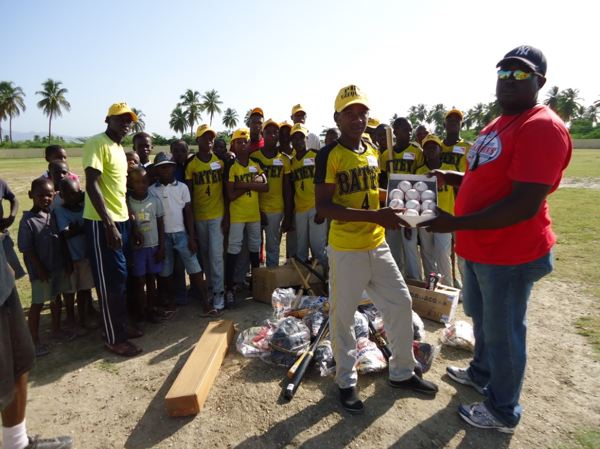 1,000 children, adolescents and youth have access to Information and Communications Technologies (IT) and a second language.
2,000 children, adolescents and youth are assembled and engaged in 107 sport, recreational, cultural and arts clubs supported by the project.
One league for recreation and sports and one club for arts and culture consolidated thanks to the support of the project.
160 adolescents and youth from the sport/recreational leagues and the art/culture clubs trained on leadership skills for children and youth.
RESULTS IN EDUCATION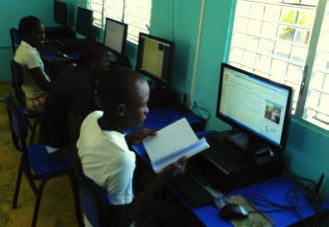 250 boys and girls less than 5 years receive early stimulation by their mothers, who are trained by the project.
200 children, adolescents and youth are reinserted in school thanks to the work of the project.
60% of students report that they are feeling more motivated to attend school and continue to study even after the project is finished.
RESULTS IN HEALTH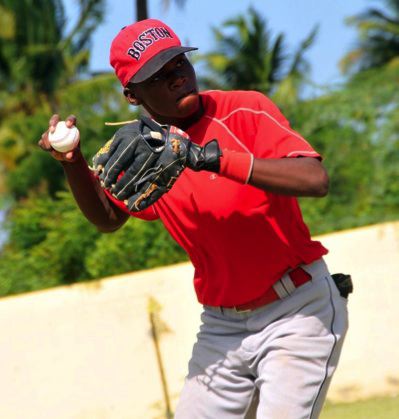 400 children less than five years receive treatment from their mothers, who are trained by the project on the prevention of prevalent diseases during childhood and improvement of individual and household hygiene.
250 adolescents and youth inserted into recreational and sport leagues, and those identified as being at risk are educated by other youth about HIV and AIDS, STDs and substance abuse.
To read more, please download the following (PDF) article from REVISTA Magazine (content in both Spanish and English).